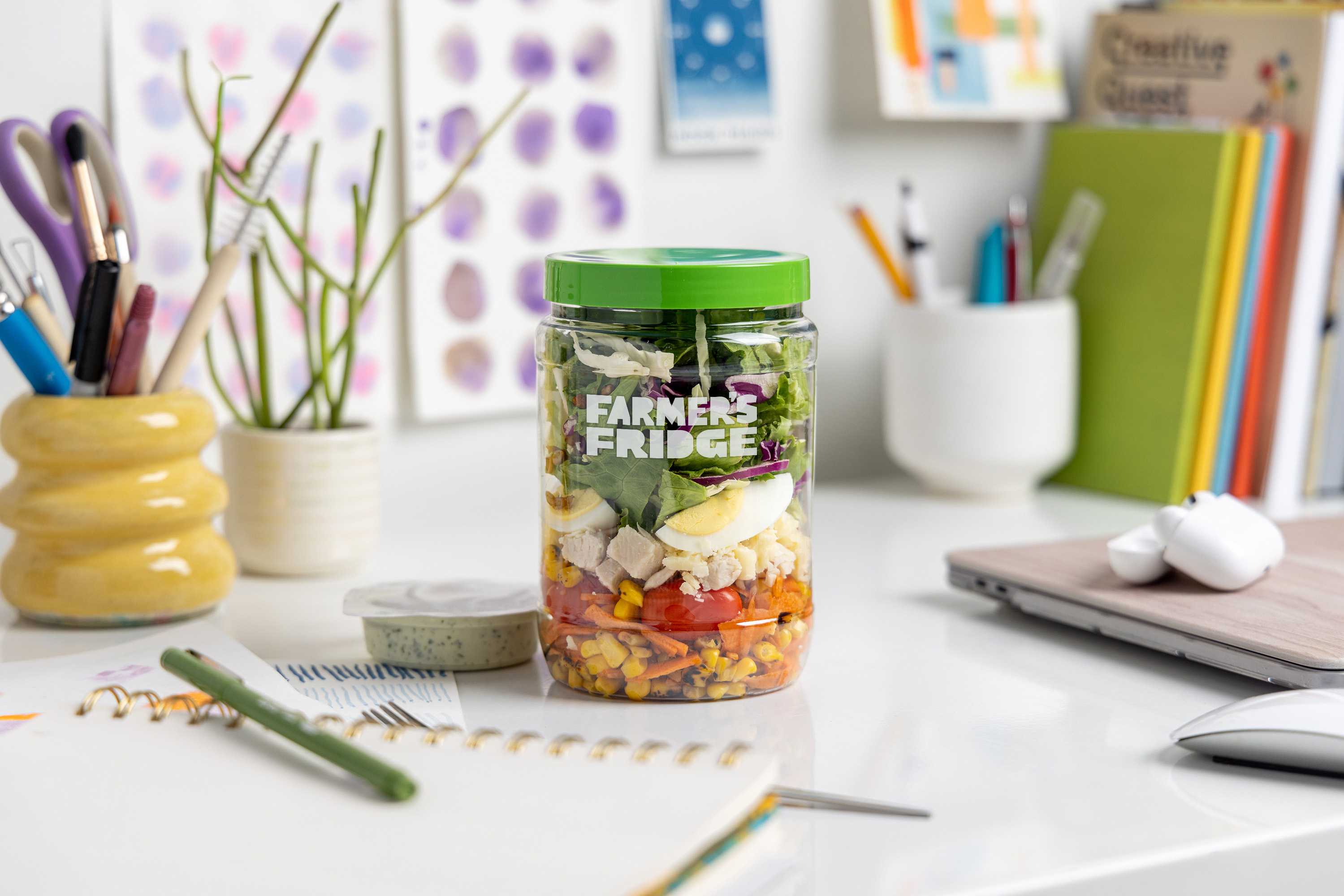 We're Hiring: Logistics Analyst
Join our team and help us build a new kind of food system.
Farmer's Fridge is on a mission to make it simple for everyone to eat well. We serve healthy, handcrafted meals and snacks from our growing network of 400+ software-enabled vending machines that we refer to as smart Fridges and a new direct-to-consumer business. We are striving to change the food system from the ground up – one Fridge or delivery at a time. 
We are a team that cares -– about the business, the impact our product makes, and each other. We are data-driven, innovative, and quick to move on a good idea. We are looking for people who want to collaborate in an entrepreneurial, inclusive culture and have a passion to succeed.
As a Logistics Analyst You Will...
Continuously plan and optimize fleet routes and usage in an extremely high-growth environment to achieve service goals and cost targets

Provides planning and execution support with key partner teams (Sales, Client Engagement & Demand Planning) for Fridge & wholesale stocking schedules.

Investigate customer complaints and collaborate with the client engagement team to provide solutions for missed drops.

Collaborate with the distribution center teams to address any order issues occurring in the shipment process (routing issues, order changes).

Develop and maintain logistics dashboards and scorecards in Tableau.

Partner with the pick pack team to optimize the loading and driver pick-up schedules to reduce delivery costs.

Oversee daily 3PL operations for first, middle & final mile deliveries for all channels. Develop metrics and track 3PL performance.
What kind of person are we looking for?  
Thoughtful, analytical, and humble.  The chance to solve a new puzzle is what gets you out of bed in the morning.  You are as comfortable building spreadsheets and process flows as you are on a manufacturing floor helping manage critical growth projects with our production team. 

You are efficiency-minded, and get excited by the idea of creating order out of chaos.

You are creative, flexible, and supremely detail-oriented without losing sight of the big picture or ultimate goal.  It would never occur to you to say, "that's not my job".

Oh, and also, you love fresh food and are demonstrably passionate about our mission to improve people's lives through 24/7 access to food you can trust!
In a typical week, you will…
Own routing and driver schedules--create optimal distribution models and routes across various markets.




Develop, measure, and benchmark crucial KPIs for driver team to increase visibility.




Develop and maintain fulfillment team dashboards, and scorecards, and generate weekly performance reviews in Tableau.




Collaborate with other teams on special projects to decrease delivery costs.




Oversee daily 3PL operations in new and existing markets.




Establish cross docks, shipping and receiving procedures, and contingency plans.




Collaborate to set up distribution models and delivery guardrails in new and existing markets.



Minimum Work and Education Requirements:
Working knowledge of logistics processes and systems, final-mile delivery, including rate and contract maintenance

Good data analytics skills to present data in a proficient and concise manner using Excel/Google Sheets

Ability to develop and maintain fulfillment dashboards in Tableau in partnership with Data Analytics & Engineering team.

Basic SQL query experience is necessary. Experience working with snowflake or similar databases is a plus.

Application experience using Supply Chain Management through ERP and TMS.

Broad organizational knowledge is recommended since this role regularly interacts with field and corporate functions

Excellent customer service, problem-solving, and decision-making skills

Strong verbal & written communication skills
Who You Are:
Detail Oriented!

You leave no stone unturned. You make sure all Excel formulas, KPIs, and reports are 100% accurate. A relentless attention to detail and accuracy is a must have for this role!

A Problem Solver.

You enjoy tackling obstacles. You have the ability to understand issues from multiple angles and uncover the best path forward

A Communicator.

You can convey ideas clearly and effectively; however, your secret power is listening and understanding

Improvement Oriented.

You have the proven ability to learn new skills quickly and an eye for optimization

Self-Driven.

You are a highly motivated self-starter who can think independently yet work as a team player in a cross-functional and highly collaborative environment.

Egoless.

You know that the best way to innovate is through teamwork. You are humble and eager to solve problems by learning from and collaborating with others.

Fearless of Pressure.

You work well under pressure and are focused on delivering timely results and hitting tight deadlines.

Flexible and Available.

You're willing to work odd hours when needed. We are a 24-7 operation and developing/managing aspects of our system may sometimes mean working outside the typical 9-5.
Benefits at Farmer's Fridge:
In This Together - We stay connected, whether in person or virtually. We encourage transparency through monthly town hall meetings and weekly financial updates. Participation ranges from sampling and providing feedback on the new menu items we're coming up with in our test kitchen to contributing meaningfully to our DEIB committee. We enjoy cross-functional lunch & learns, social hours, and game nights but also respect that you have a life outside of work.
Happier Weekdays - Each day at work should fill you with joy. We're a fun and passionate group, and we don't take ourselves too seriously. Bring your unique self to work, dress comfortably, and always feel free to share your thoughts and opinions. We encourage curiosity; there's no hierarchy here when we're all swapping ideas.  
Never run on empty - Daily Farmer's Fridge meal, Thursday charcuterie, draft cold brew and beer, office snacks, and Friday happy hours are just some of the offerings to make sure you aren't distracted by a growling stomach.
Innovate & Elevate - We're all teachers and learners. You'll grow, and help grow the company through cross-functional collaboration, open access to leadership, and regular business updates. You have a direct impact on the company's bottom line. You can also impact your personal bottom line by participating in our 401(k) plan that includes a company match with immediate vesting.
#LI-JB1
Farmer's Fridge is an equal opportunity employer. We are committed to providing equal employment opportunity in all employment practices, including hiring, without regard to race, color, religion, national origin, sex, gender identity, sexual orientation, age, disability status, veteran status or any other characteristic protected by federal, state or local law.