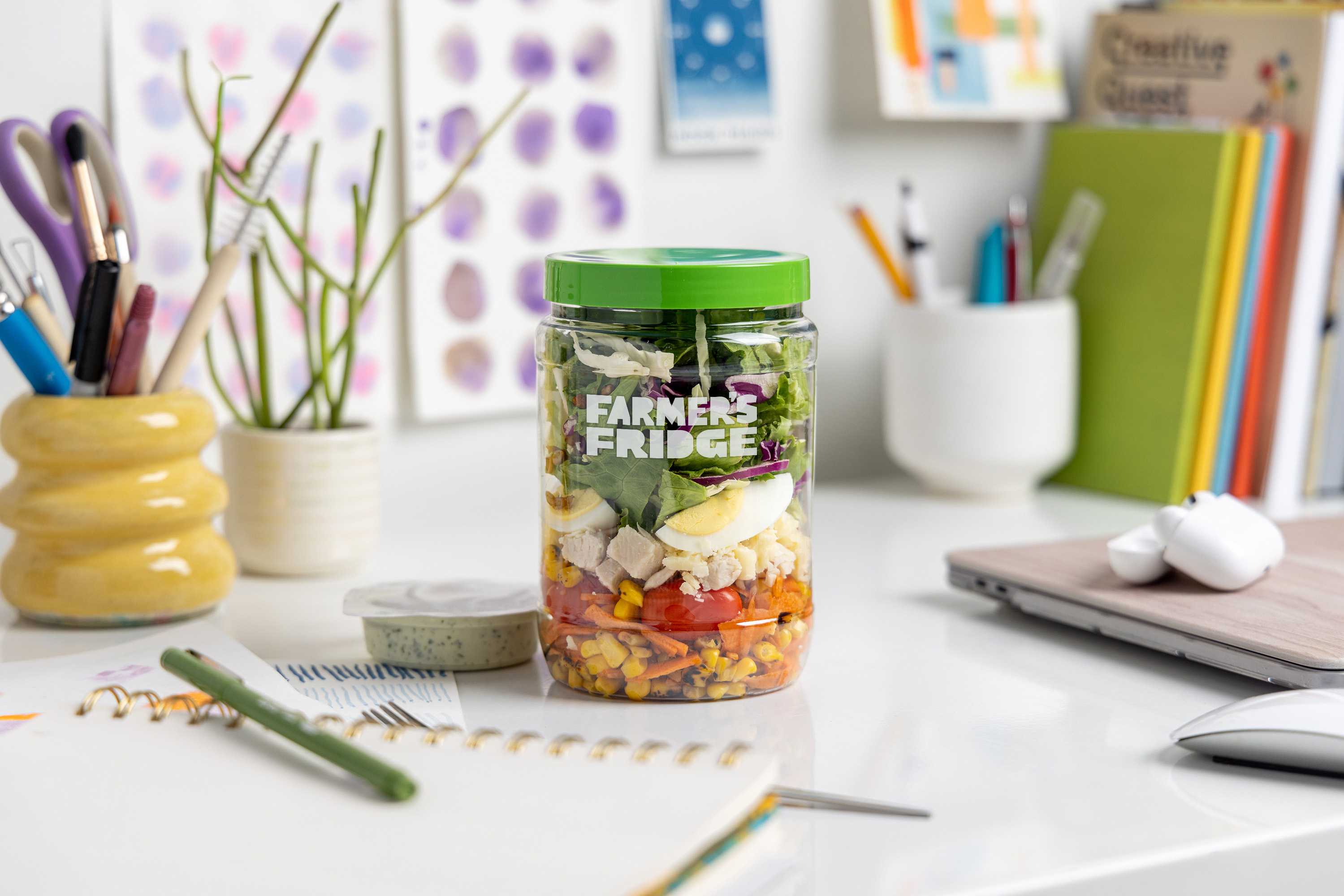 We're Hiring: Plant Hygienist (Sanitation Supervisor)
Join our team and help us build a new kind of food system.
< Careers
Plant Hygienist (Sanitation Supervisor)
Farmer's Fridge is on a mission to make it simple for everyone to eat well. We serve healthy, handcrafted meals and snacks from our growing network of 400+ software-enabled vending machines that we refer to as smart Fridges, and a new direct-to-consumer business. We are striving to change the food system from the ground up – one Fridge or delivery at a time. 
We are a team that cares -– about the business, the impact our product makes, and each other. We are data-driven, innovative, and quick to move on a good idea. We are looking for people who want to collaborate in an entrepreneurial, inclusive culture and have a passion to succeed.
About the role:
The Plant Sanitation Supervisor is responsible for developing, implementing, and continuously improving sanitation programs, policies, and procedures, and establishing key performance indicators (KPIs) for the production facility. In this role, you will maintain the master and routine cleaning schedule for the plant according to GMP and company guidelines. This position reports directly to the QFS Manager and will manage internal personnel as well as our third-party sanitation partner to ensure the facility is in proper sanitary condition at all times and complies with all food safety policies and procedures.
What You'll Do:
Assist in the development and maintenance of the Sanitation program, procedures, and paperwork to meet all applicable rules or guidelines that pertain to government, industry, and food safety practices.

Cooperate with facilities and production departments on the required maintenance of equipment and facilities

Maintain cleaning standards and prevent product contamination

Ensure that the facility is prepared for third-party or customer inspections

Develop and manage strong Sanitation team members through the effective use of performance management processes, training, and other tools

Responsible for communicating in a clear manner any Sanitation issues with all levels of management within the organization
Minimum Skills Required: 
Evening hours required

A minimum of 3 years of sanitation experience in a food manufacturing environment required

Previous supervisory experience required

Knowledge of Good Manufacturing Practices (cGMP) and understanding of clean design requirements, cleaning and sanitizing principles, and microbiological contamination risk

Must be able to speak, read and write in English. Bilingual Spanish preferred

Solid written and verbal communication skills

Relentless drive to continuously improve cleaning and sanitization procedures, and the execution of those procedures, to reduce the risk of microbiological contamination

Solid organizational skills

Capable of teaching, training, and sharing technical knowledge with employees within operations

Working computer knowledge specifically in documents, spreadsheets, and slide decks

Must be able to work any assigned shift with advance notice including weekend and overtime work as required

Ability to think ahead and prepare action plans to get results
Who You Are:
Detail Oriented!

You leave no stone unturned. You make sure all Excel formulas, KPIs, and reports are 100% accurate. A relentless attention to detail and accuracy is a must have for this role!

A Problem Solver.

You enjoy tackling obstacles. You have the ability to understand issues from multiple angles and uncover the best path forward

A Communicator.

You can convey ideas clearly and effectively; however, your secret power is listening and understanding

Improvement Oriented.

You have the proven ability to learn new skills quickly and an eye for optimization

Self-Driven.

You are a highly motivated self-starter who can think independently yet work as a team player in a cross-functional and highly collaborative environment.

Egoless.

You know that the best way to innovate is through teamwork. You are humble and eager to solve problems by learning from and collaborating with others.
Benefits at Farmer's Fridge:
Happier Weekdays

- Walking into the facility should fill you with joy, not dread. We're a fun and passionate group, and we don't take ourselves too seriously. Bring your unique self to work, dress comfortably, and always feel free to share your thoughts and opinions. We encourage curiosity and inquiry; there's no hierarchy here when we're all swapping ideas.  

During your break

- Never run on empty by enjoying daily Farmer's Fridge meals, challenging a coworker to a game of ping pong, de-stressing by taking a spin on our Nascar arcade game, or spending your break on one of our comfy couches.

Innovate & Elevate

- We're all teachers and learners. You'll grow, and help grow the company through cross-functional collaboration, open access to leadership, and regular business updates. You have a direct impact on the company's bottom line. You can also impact your bottom line participating in our 401(k) plan that includes a company match with immediate vesting, and you'll succeed alongside our business with our bonus and equity plans.
About Farmer's Fridge
At Farmer's Fridge, we're committed to making wholesome, delicious food simply accessible, so people can live a little happier. We aim to remove the roadblocks to eating well on the go. That means sourcing top-notch ingredients, handcrafting meals in our kitchen, packing & delivering fresh to our network of Fridges and ensuring the best possible customer experience. Unpurchased items are regularly donated to local food depositories, providing responsibly sourced nutrition to community members in need. If you're passionate about our mission to change the food system for the better, our team just may be the right fit for you.
Farmer's Fridge is an equal opportunity employer. We are committed to providing equal employment opportunity in all employment practices, including hiring, without regard to race, color, religion, national origin, sex, gender identity, sexual orientation, age, disability status, veteran status or any other characteristic protected by federal, state or local law.