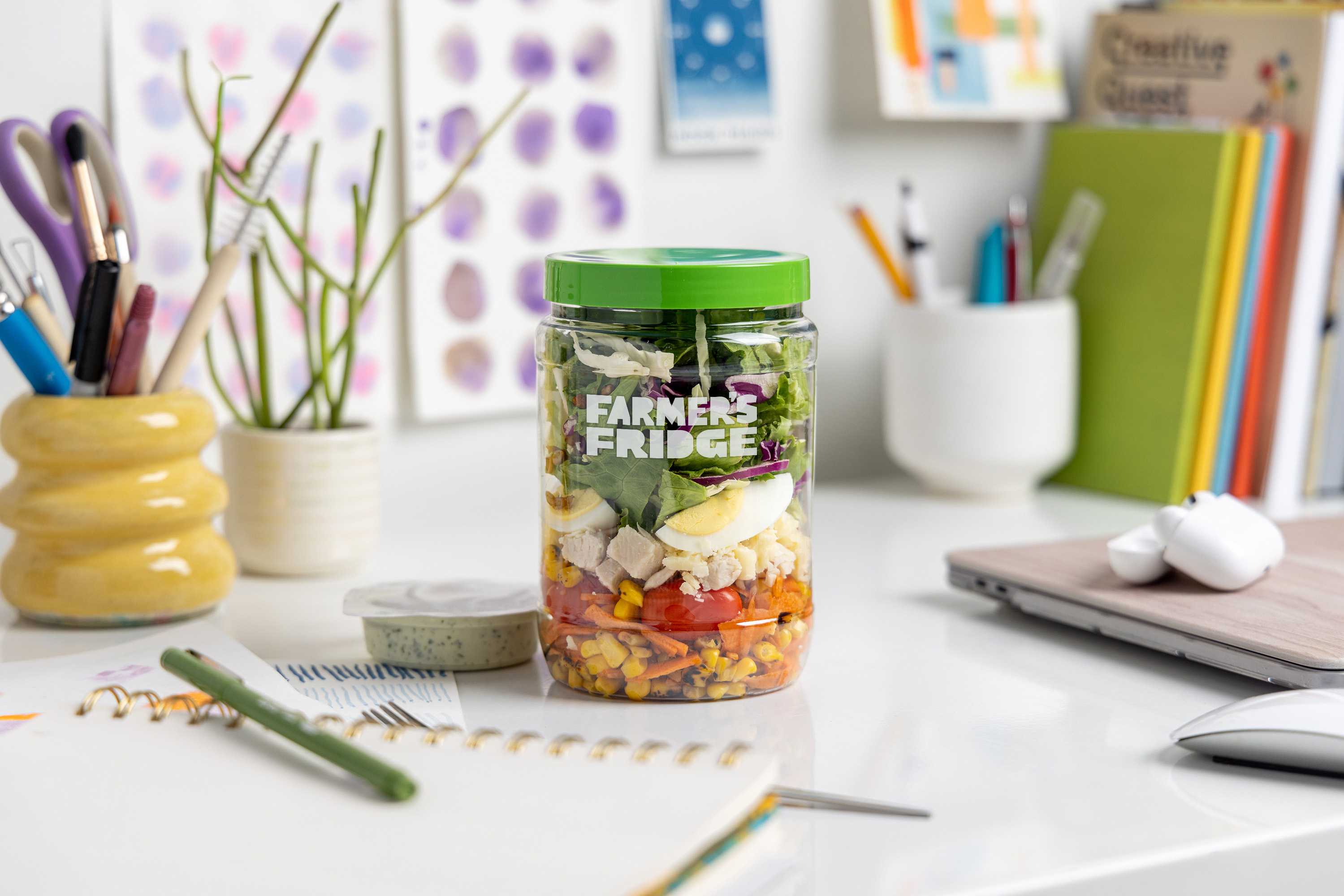 We're Hiring: Sales Director
Join our team and help us build a new kind of food system.
Farmer's Fridge is on a mission to make it simple for everyone to eat well. We serve healthy, handcrafted meals and snacks from our growing network of 400+ Smart Fridges (software-enabled vending machines). We are striving to change the food system from the ground up – one Fridge or delivery at a time. 
We are a team that cares -– about the business, the impact our product makes, and each other. We are data-driven, innovative, and quick to move on a good idea. We are looking for people who want to collaborate in an entrepreneurial, inclusive culture and have a passion to succeed.
About the Role:
Farmer's Fridge is looking for an experienced Sales Director, internally you'd be our Sr. Manager of Sales (Mid-Market), this opportunity is perfect for someone who wants to build processes and playbooks as well as grow, develop, and hire a fast growing enterprise team. We're looking for both a professor and a scientist, someone who can not only distill our sales process down to a science but can then team it to future Account Executives. You will not inherit existing team members or processes, it's a dream come true for a builder who wants the opportunity to build out a team their way. You will report directly to our VP of Sales, and will work cross-functionally with leadership to help grow this segment.
What You'll Do:
Hire, nurture, and manage the performance of a team of world-class sales talent

Lead Forecasting expectations, drive consist activity and pipeline in Salesforce to meet and exceed your goals

Develop, empower and retain top performing reps

Building upon an existing framework, you'll develop and train sales process/standard methodologies 

Engage your team with daily huddles, interactive meetings and fun challenges

Be held accountable to sales targets and goals

Work cross-functionally with Marketing, Revenue Operations, Finance, etc

Be a proactive representative within the sales leadership team
What Your Background May Look Like:
6+ years of success leading a B2B sales team with a track record of building out scalable teams 

Consistently meet or exceed team targets and have the data to prove it

Demonstrated ability to command the room

Love a startup environment

Consistent track record to drive the sales process from plan to close

Excellent listening, negotiation and presentation skills

SaaS sales experience a huge plus

Stable track record with 2+ years in each organization

Ability to travel up to 40%
Benefits at Farmer's Fridge:
In This Together - We stay connected, whether in person or virtually. We encourage transparency through monthly town hall meetings and weekly financial updates. Participation ranges from sampling and providing feedback on the new menu items we're coming up with in our test kitchen to contributing meaningfully to our DEIB committee. We enjoy cross-functional lunch & learns, social hours, and game nights but also respect that you have a life outside of work.
Happier Weekdays - Each day at work should fill you with joy. We're a fun and passionate group, and we don't take ourselves too seriously. Bring your unique self to work, dress comfortably, and always feel free to share your thoughts and opinions. We encourage curiosity; there's no hierarchy here when we're all swapping ideas.  
Never run on empty - Daily Farmer's Fridge meal, Thursday charcuterie, draft cold brew and beer, office snacks, and Friday happy hours are just some of the offerings to make sure you aren't distracted by a growling stomach.
Innovate & Elevate - We're all teachers and learners. You'll grow, and help grow the company through cross-functional collaboration, open access to leadership, and regular business updates. You have a direct impact on the company's bottom line. You can also impact your personal bottom line by participating in our 401(k) plan that includes a company match with immediate vesting.

#LI-JB1
Farmer's Fridge is an equal opportunity employer. We are committed to providing equal employment opportunity in all employment practices, including hiring, without regard to race, color, religion, national origin, sex, gender identity, sexual orientation, age, disability status, veteran status or any other characteristic protected by federal, state or local law.