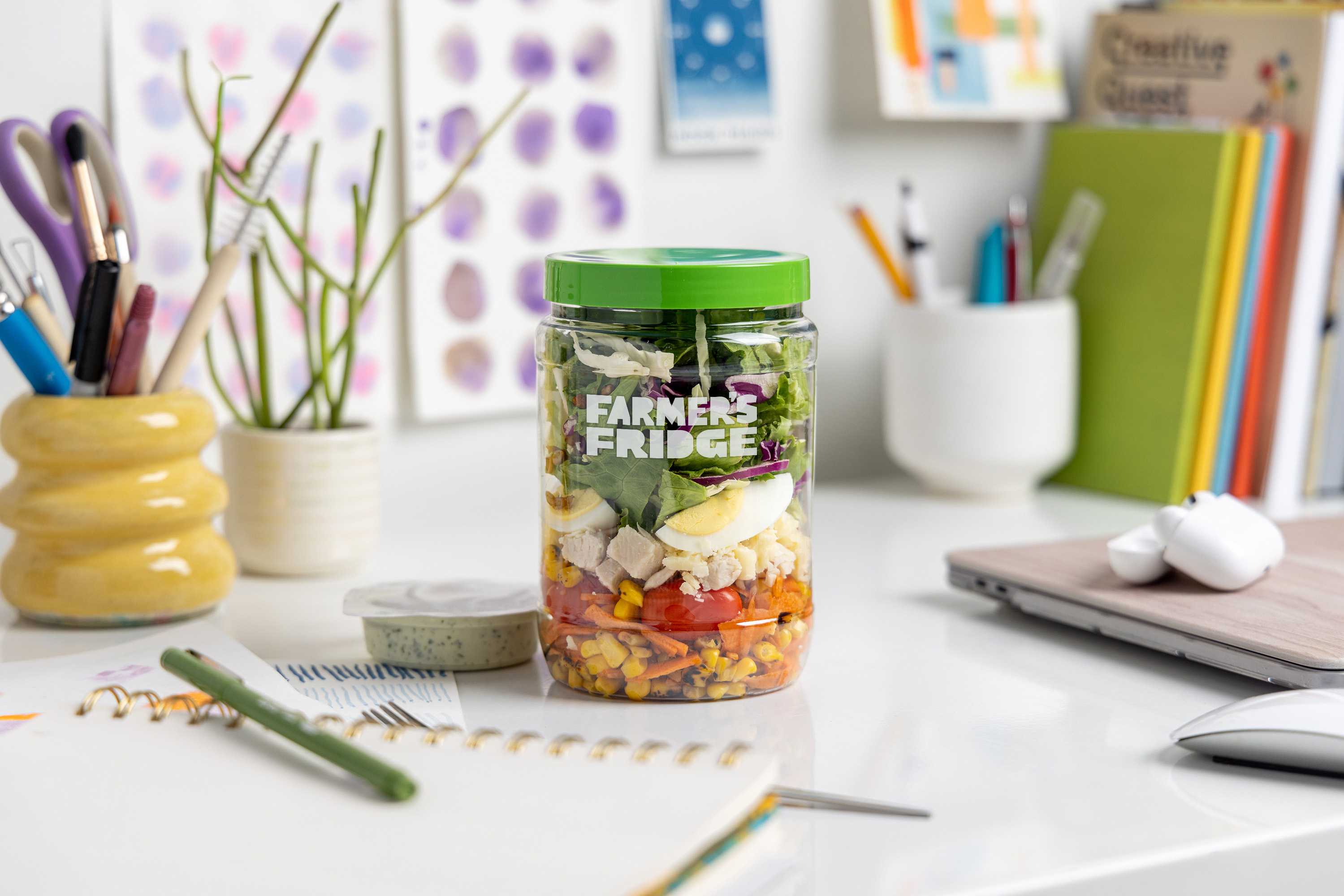 We're Hiring: Quality & Food Safety Supervisor
Join our team and help us build a new kind of food system.
Farmer's Fridge is on a mission to make it simple for everyone to eat well. We serve healthy, handcrafted meals and snacks from our growing network of 450+ software-enabled vending machines that we refer to as smart Fridges, and a new direct-to-consumer business. We are striving to change the food system from the ground up – one Fridge or delivery at a time. 
We are a team that cares -– about the business, the impact our product makes, and each other. We are data-driven, innovative, and quick to move on a good idea. We are looking for people who want to collaborate in an entrepreneurial, inclusive culture and have a passion to succeed.
The Quality & Food Safety Supervisor is responsible for ensuring food produced by the facility meets the company's high quality and safety standards. The Quality Supervisor will manage the front line QFS Team including Sanitation and foster relations between the Production, Warehouse, Menu, and HR Teams.  
What you'll do:
Team Management and Development:
Manage team of quality assurance and sanitation technicians to implement and execute food safety and quality programs across the plant and ensure the plant in accordance

with all federal, state, and local food codes and laws
Oversee scheduling and payroll for QA and Sanitation Techs

Provide on-the-floor leadership for decisions regarding quality and food safety

Collaborate with third party sanitation team and facility team to complete master sanitation 

Support development and job growth through 1:1s, trainings, and team meetings
Ensure compliance to GMP policies 

Own and track compliance of core QFS programs

Verify cleaning procedures and keep Sanitation Standard Operating Procedures (SSOPs) updated

Hold products that do not meet quality and food safety standards

Manage EMP program and ensure lab samples are collected and sent out as scheduled
KPI and Documentation Management:
Track all quality and food safety related issues

Review daily paperwork and logs, ensuring all daily quality reports are shared with stakeholders to highlight opportunities 

Maintain critical KPI reporting and share out trends to be reviewed by leadership 
Develop and maintain strong working relationships with plant manager and leadership, across other departments (production, warehouse, maintenance, HR, and procurement), and within the QFS team

Document any food safety and quality issues and work with the QFS Manager, QFS Leadership, and plant partners for resolution

Drives strong communication across shifts and departments by ensuring huddles and daily communications are completed effectively
Observe all pilot runs for new menu item launches

Escalate any food safety concerns with new processes and equipment

Implement key food safety improvement projects
What Your Background May Look Like:
3+ years experience in production quality and food safety

Experience in Food Manufacturing required, fresh food manufacturing preferred

Knowledgeable in EMP programs and best practices

Knowledgeable in FSMA and HACCP requirements

Experience in allergen management and controls

Familiarity with Google Docs, Sheets, and slides.

Demonstrated ability to manage shifting priorities and team performing a variety of tasks

Excellent communication skills, including written summaries and cross-functional alignment

Demonstrated ability to manage conflict, build consensus, and facilitate problem-solving and collaboration amongst cross functional teams 

Must be able to speak, understand, read, and write in English.  Bilingual Spanish preferred.
Who You Are:
Detail Oriented!

You leave no stone unturned. You make sure all Excel formulas, KPIs, and reports are 100% accurate. A relentless attention to detail and accuracy is a must have for this role!

A Problem Solver.

You enjoy tackling obstacles. You have the ability to understand issues from multiple angles and uncover the best path forward

A Communicator.

You can convey ideas clearly and effectively; however, your secret power is listening and understanding

Improvement Oriented.

You have the proven ability to learn new skills quickly and an eye for optimization

Self-Driven

. You are a highly motivated self-starter who can think independently yet work as a team player in a cross-functional and highly collaborative environment.

A Team Builder.

You know that the best way to innovate is through teamwork. You are humble and eager to solve problems by learning from and collaborating with others
Benefits at Farmer's Fridge:
Happier Weekdays - Walking into the facility should fill you with joy, not dread. We're a fun and passionate group, and we don't take ourselves too seriously. Bring your unique self to work, dress comfortably, and always feel free to share your thoughts and opinions. We encourage curiosity and inquiry; there's no hierarchy here when we're all swapping ideas.  
During your break - Never run on empty by enjoying daily Farmer's Fridge meals, challenge a coworker to a game of ping pong, de-stress by taking a spin on our Nascar arcade game, or spend your break on one of our comfy couches.
Innovate & Elevate - We're all teachers and learners. You'll grow, and help grow the company through cross-functional collaboration, open access to leadership, and regular business updates. You have a direct impact on the company's bottom line. You can also impact your bottom line participating in our 401(k) plan that includes a company match with immediate vesting, and you'll succeed alongside our business with our bonus and equity plans.
Farmer's Fridge is an equal opportunity employer and values diversity at our company. We do not discriminate on the basis of race, religion, color, national origin, gender, sexual orientation, age, marital status, veteran status, or disability status.
View our disclosures related to External Agencies and Applicants below: https://www.farmersfridge.com/careerdisclosures
#LI-LF1
Farmer's Fridge is an equal opportunity employer. We are committed to providing equal employment opportunity in all employment practices, including hiring, without regard to race, color, religion, national origin, sex, gender identity, sexual orientation, age, disability status, veteran status or any other characteristic protected by federal, state or local law.