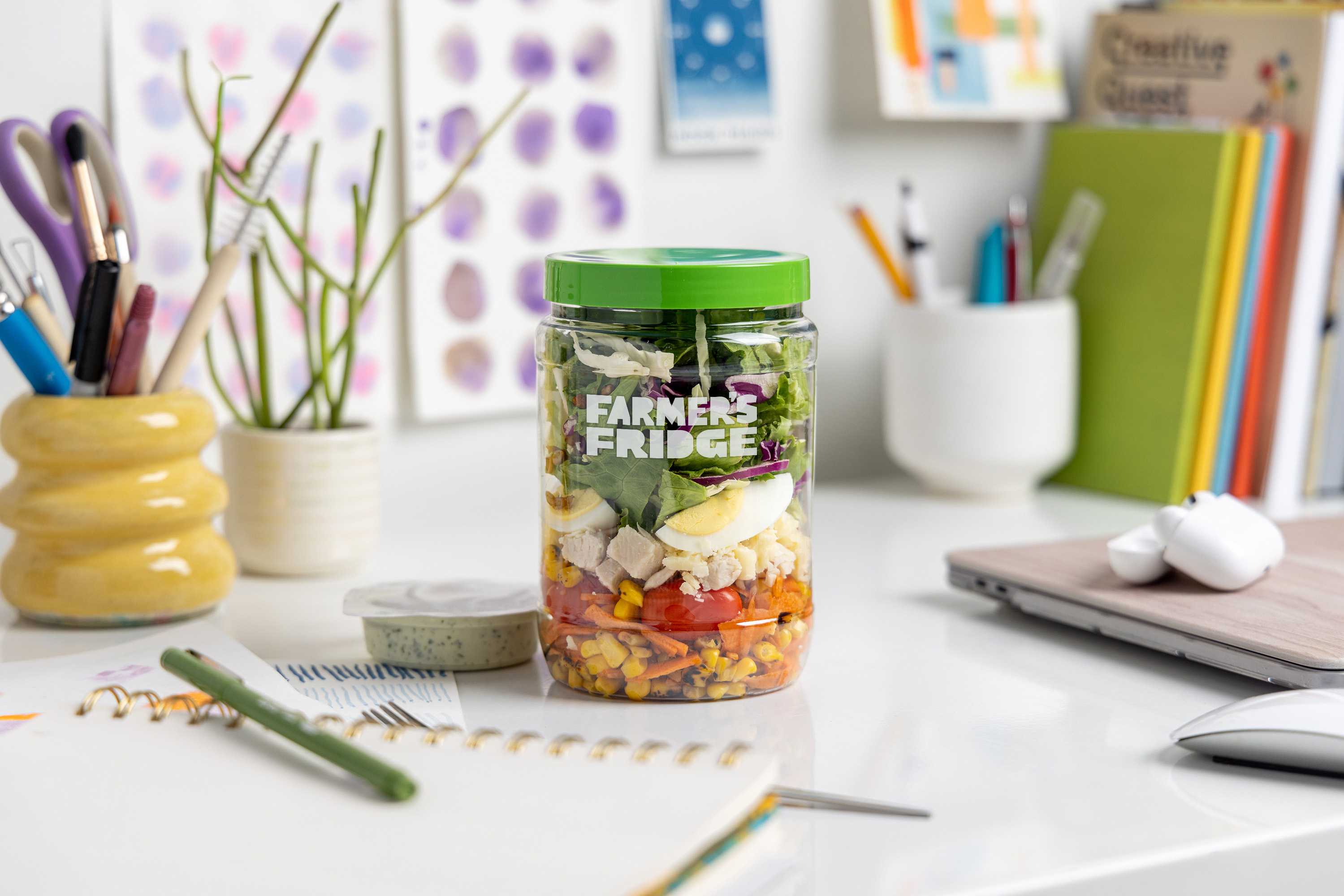 We're Hiring: CRO
Join our team and help us build a new kind of food system.
Farmer's Fridge is on a mission to make it simple for everyone to eat well. We serve healthy, handcrafted meals and snacks from our growing network of 400+ software-enabled Fridges, national retail partnerships, and a home delivery business. We are striving to change the food system from the ground up – one meal at a time. 
We are a team that cares -– about the business, the impact our product makes, and each other. We are data-driven, innovative, and quick to move on a good idea. We are looking for people who want to collaborate in an entrepreneurial, inclusive culture and have a passion to succeed.
We are looking for a Chief Revenue Officer to serve as the leader of our growing Revenue Team. The CRO is a key leader at Farmer's Fridge, managing our Sales, Marketing, Insights, Merchandising, and Product teams, while working with other functional leaders to create scalable strategies to drive profitable revenue growth. You should have a successful record of leadership, profitable revenue generation, new market growth, and customer acquisition in a high-growth company. You will work closely with the CEO, CFO, and Board of Directors. 
This is an excellent opportunity to lead a highly unique revenue operation at a business with an established, scalable infrastructure and a track record of 8/9 years of ~100% growth. You will get to drive a positive impact and grow into an almost unlimited market with growing customer demand - all while positively impacting people's health, the health of the environment, and creating high-quality jobs. 
What You'll Do
Lead the development and execution of a plan for continued 100%+ YoY growth 

Refine customer and revenue metrics to drive alignment and efficient execution across the company 

Drive channel strategy and performance by balancing our unique value proposition/right to win, with investment trade-offs and operational/technology capabilities

Collaborate cross-functionally to create a 3-5 year revenue strategy roadmap that allows for alignment and execution of long-term investments in future growth

Scale the team through hiring, training, managing, and retaining a highly-skilled, diverse and effective Revenue team while upholding our company values and commitment to being a diverse, inclusive, and equitable workplace

Build scalable processes and systems that drive predictable, profitable revenue and efficiency
What Your Background May Look Like?
Management and leadership:

Proven experience driving revenue within a high-growth company. Ability to translate financial plans into action while also being agile and comfortable working in an ambiguous, collaborative, high-growth, fast-paced environment

Experience with budgeting, strategic planning, and execution of revenue strategies that link to tactics and the P&L

Data-driven problem solver with strong business acumen - able to quickly identify and triage complex problems through to completion 

Obsessed with operations and have experience building efficient,  repeatable, scalable processes while taking into account the company's stage and appropriate investment level. 

Creative and customer centric, you have demonstrated an ability to balance delivering an exceptional customer experience in line with brand values, while balancing the needs of the business

Strong leadership presence with the ability to communicate, inspire and collaborate with team members of all levels across the organization, including coaching and developing your own team of 5 direct and 30+ indirect reports 

Specific experience desired

B2B demand generation and sales experience 

Revenue operations 

B2C demand generation and LTV optimization

Product management/engineering experience

Merchandising/retail/CPG products 
Benefits at Farmer's Fridge:
In This Together - We stay connected, whether in person or virtually. We encourage transparency through monthly town hall meetings and weekly financial updates. Participation ranges from sampling and providing feedback on the new menu items we're coming up with in our test kitchen to contributing meaningfully to our DEIB committee. We enjoy cross-functional lunch & learns, social hours, and game nights but also respect that you have a life outside of work.
Happier Weekdays - Each day at work should fill you with joy. We're a fun and passionate group, and we don't take ourselves too seriously. Bring your unique self to work, dress comfortably, and always feel free to share your thoughts and opinions. We encourage curiosity; there's no hierarchy here when we're all swapping ideas.  
Never run on empty - Daily Farmer's Fridge meal, Thursday charcuterie, draft cold brew and beer, office snacks, and Friday happy hours are just some of the offerings to make sure you aren't distracted by a growling stomach.
Innovate & Elevate - We're all teachers and learners. You'll grow, and help grow the company through cross-functional collaboration, open access to leadership, and regular business updates. You have a direct impact on the company's bottom line. You can also impact your personal bottom line by participating in our 401(k) plan that includes a company match with immediate vesting.
Farmer's Fridge is an equal opportunity employer. We are committed to providing equal employment opportunity in all employment practices, including hiring, without regard to race, color, religion, national origin, sex, gender identity, sexual orientation, age, disability status, veteran status or any other characteristic protected by federal, state or local law.